Erotic Awakening
Dan & Dawn
4.2 out of 5.0
290 Ratings
An informative and entertaining exploration of all things erotic. From sacred sexuality to fetishes, Power Exchange and polyamory, BDSM to erotic spirituality, non-standard relationships to alternative love styles, as well as simply fun kink.
Savage Love
The Stranger
4.6 out of 5.0
4.5K Ratings
Dan Savage, America's only advice columnist, answers your sex questions and yaps about politics. To record a question for Dan to be answered in a later podcast, call 206-302-2064. For a much longer version of the show, with no ads, visit savagelovecast.com and get yourself a season subscription.
Sex Uninterrupted
The VoiceAmerica Talk Radio Network
4.1 out of 5.0
17 Ratings
Are you curious to know what a consensually non-monogamous relationship looks like? Did you know more people are discovering these types of relationships every day?  Interested to know if it's for you?  Sex Uninterrupted with Taara and James brings this topic to the forefront of the conversation as they open up and share what alternative love looks like for them. Join this young, funny, sexy couple as they share what they know, interview awesome guests and bring a fresh perspective to relationships, sex, and dating. Learn more, get support and have fun as you discover the concept of relationship by design. Tune in to Sex Uninterrupted every Friday at 2 pm Pacific and 5 pm Eastern on the Voice America Variety Channel.
Sex with Strangers
Chris Sowa
4.7 out of 5.0
282 Ratings
Sex with Strangers is hosted and created by Chicago comedian Chris Sowa. He travels the world and talks about sexuality.  He talks to many different sex workers, escorts, dominatrixes, strippers and phone sex workers; members of the LGBT community, members of different kink and fetish communities, and explores sexuality in other countries.
American Sex

Pleasure Podcasts
4.6 out of 5.0
196 Ratings
American Sex podcast takes a deep but humorous look at the unconventional sexual expression in the United States. Featuring an eclectic mix of guests ranging from a former Surgeon General to sex researchers, porn clowns, and the happily married spouse of a synthetic sex doll, each episode is enlightening, entertaining, and hilarious. Hosts Sunny Megatron & Ken Melvoin-Berg are acclaimed, internationally recognized Sexuality Educators. Partners in every sense of the word, they're married, teach together, and are the force behind Showtime's original series Sex with Sunny Megatron. Sunny & Ken are approachable, authentic, and their lighthearted on-air chemistry is second to none.
Bawdy Storytelling
Dixie De La Tour
4.8 out of 5.0
404 Ratings
Bawdy Storytelling – dubbed 'The Moth for pervs' by the LA Weekly – is the nation's original sex and storytelling series. Founded, emcee'ed and curated by sexual folklorist Dixie De La Tour, Bawdy Storytelling features real people and rockstars sharing their bona fide sexual exploits. Bawdy Storytelling's one-of-a-kind approach to sex-positive personal narrative has coaxed liberating tales out of everyday people, creating unforgettable experiences for performers and audiences alike. These stories aren't memorized. Storytellers aren't reading from cue cards. This is honest-to-badness story time with true sexcapades and poignant, hilarious, transformational tales at each and every show.
Sex Nerd Sandra
Sandra Daugherty
4.3 out of 5.0
1.5K Ratings
Curious about the naughty side of life? Come giggle with Sandra at the cuddly side of the sex pool! Exploring fascinating topics & perspectives on sex & love, join sexuality educator Sandra Daugherty & special guests for a loving laugh at the fundamentals of human nature.
The Play Party
The Play Party Podcast
NA out of 5.0
No Ratings
The Play Party Podcast! BDSM, Polyamory, & Kinks of all varieties!  With meaningful conversation, mental health awareness, & relationship communication!
Off the Cuffs: a kink and BDSM podcast
Podcast Jukebox
4.8 out of 5.0
192 Ratings
Off the Cuffs: a kink and BDSM podcast, for those in the lifestyle and those who are curious. Each Week, Dick_Wound and minimus_maximus engage in a free-form discussion with different guests. Exploring everything from scene etiquette to managing your relationships, we cover the entire spectrum of kink, from the sensual to the sadistic, and the bizarre to vanilla.
Watts the Safe Word
Watts The Safeword Inc
5.0 out of 5.0
87 Ratings
The podcast that's got a few kinks! Watts Your Safeword is hosted by Amp Somers and Mr. Kristofer. It's a show about breaking down stigmas, answering questions and sometimes getting very off-topic! We try our best to make sex less scary for the people of the internet!
The Dildorks
Bex Caputo & Kate Sloan
4.8 out of 5.0
148 Ratings
The Dildorks are two best friends, Bex (bextalkssex.com) and Kate (girlyjuice.net),  who also happen to be huge fuckin' sex nerds. We love to get geeky about sex, kink, and relationships.
Hot Brain
Hot Brain
4.9 out of 5.0
269 Ratings
Acclaimed sex educator Zoe Ligon and her co-host/boyfriend Mark Sandford discuss everything from intimacy, society, weird stuff from the internet, and answer the questions we all have but might be afraid to ask.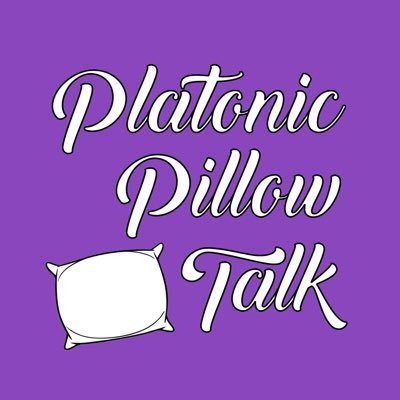 Platonic Pillow Talk
Platonic Pillow Talk
4.7 out of 5.0
18 Ratings
Submissive Feminist and her BFF Jen discuss sex, kink, and all the things they were too embarrassed to talk about at their teenage sleepovers.
All podcast statistics provided by Apple Podcasts, last updated on November 16, 2019.